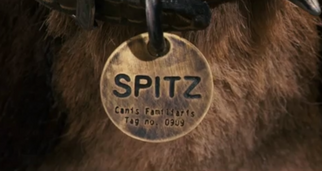 Spitz is one of
Boggis's guard beagles
. He is dark brown and white. His most notable characteristic is that he has chronic rabies. He sits inside the gate of Bean Annex. Since he has chronic rabies, he is on medication for it. He takes 10 mg of
phenomoxylcarbobubytol (a fictional rabies drug) every day. The pharmaceutical company's phone number is 227766345. If the international dialing number is called, it will be in Wuhan, China. (Area 2, District 27) The foxes manages to get past him without harm though.
Ad blocker interference detected!
Wikia is a free-to-use site that makes money from advertising. We have a modified experience for viewers using ad blockers

Wikia is not accessible if you've made further modifications. Remove the custom ad blocker rule(s) and the page will load as expected.